We're proud of what Eden Religious Facilities has accomplished for our clients, and we'll be happy to describe how we accomplished their goals and addressed their challenges. But we think you'll find their words more meaningful. Here's what several recent clients say about us:
Saint John the Evangelist Catholic Campus - St. John, Indiana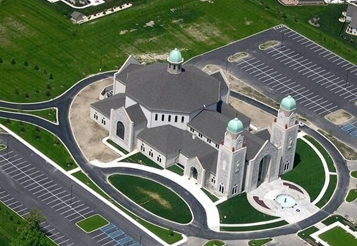 "Eden has been a lifesaver. They have stood by us through some very difficult times. They are people of great integrity and character and have been an absolute pleasure to work with. I will never undertake a building project unless they are part of my team."
Father Sammie L. Maletta, Pastor, Saint John the Evangelist Church, St. John, Indiana
Saint Maria Goretti Church - Westfield, Indiana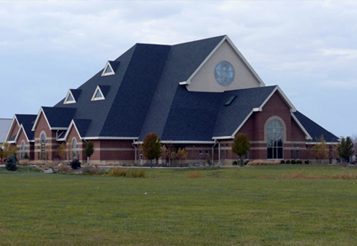 "We have been involved with Eden Religious Facilities since the foundation of our parish as a mission in 1994. They have done all of our construction from our first parish hall to complex building of our massive new sanctuary. Their assistance with every aspect of the building process from design, planning, and preparation, to construction, finishing, and dedication, has been invaluable. Eden listened. Eden took the time to explain. And Eden guided us through each of our project over the last fifteen years with care, with good stewardship, and with concern. It was as though they were building our building for themselves. It's that kind of dedication that easily inspires trust and confidence."
Father Kevin Haines, Pastor, Saint Maria Goretti Church, Westfield, Indiana
Calvary Christian School and Family Life Center - Indianapolis, Indiana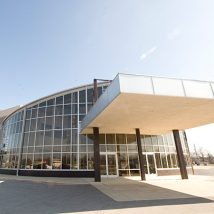 "Eden Religious Facilities was a tremendous help to us in more ways than just the construction of Calvary Christian School. They were professional at every level and very proficient at cost cutting, construction schedule management, as well as, meticulous attention to detail concerning the construction of the project. Eden also connected us with other schools that they had been involved with who gave us invaluable information about life after construction."
Tim Pedigo, Assistant Pastor, Calvary Tabernacle, Indianapolis, Indiana
Saint Theodore Guerin High School and Chapel – Noblesville, Indiana
"I have known Scott and Stan Schutz for 10 years. I have had the pleasure of working with them on several projects. Every project that we have worked on together has always been completed on time and has come in at or under budget. They are always willing to go the extra mile whenever I call. Their "no matter what" attitude makes the project stress-free. They have been with me on every project, in every aspect – from planning, town hall meetings, board meetings, BZA hearings, budget meetings, progress meetings, and dedications. As long as I am in a decision-making capacity, I will never use anyone, for any project, other than Eden Religious Facilities. Why would I?"
Steve Hood, Director of Business and Facilities, Saint Theodore Guerin Catholic High School, Noblesville, Indiana
Cross Pointe Baptist Church – Texarkana, Texas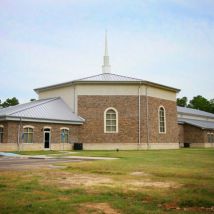 "As a relatively young church blessed with the opportunity to construct a new facility, we had high expectations for the construction managers we would choose. We were also keenly aware of our need for a company we could trust and follow. Eden Religious Facilities exceeded all of our expectations. From the overall management of the project to the smallest details, the Eden staff made each member of our building team feel like valued associates and friends. They were true Christians in their handling of all aspects of the project. We feel blessed to have partnered with Eden in the design and construction of our new church building. We look forward to the opportunity to call on them again."
Barry Lee, Building Coordinator, Cross Pointe Baptist Church, Texarkana, Texas
Our Lady of Mt. Carmel Parish - Carmel, Indiana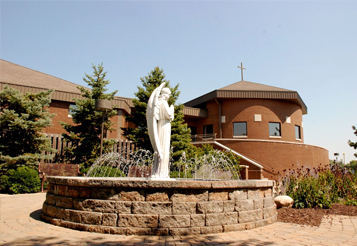 "Eden Religious Facilities has guided me successfully and completely through numerous construction projects. These include the considerable expansion of our Parish church, increasing its seating capacity by five hundred, in addition to the construction of class rooms and meeting facilities and the addition of sacristy areas and a large chapel and narthex gathering area. This group also worked in the construction of school and office areas and a later school addition at a mission of our Parish. This series of projects began with the construction of a Parish gymnasium. In all of these expansion phases, Eden Religious Facilities was respectful of our overall goals, helped us to foresee and dealt with the problems which are almost inevitable in any construction program, and guided us through the critical phases of planning and design. Their staff was competent and compatible in their dealings. These projects actually were completed at an expense level lower than the original estimates. I heartily recommend Eden Religious Facilities for similar services which may be needed or desired."
Msgr. John Duncan, Associate Pastor, Our Lady of Mt. Carmel Catholic Church, Carmel, Indiana

"We have been working with Eden Enterprises for approximately 14 years. They have done various projects for us; everything from building a 19,000 square foot addition to our church, to fixing leaky roofs.
They have always been there when we have needed something and have always been very helpful. They have always been very honest, hardworking, professional, and most of all they have cared.
They have managed our project as if they were spending their own money and building their own building. We are forever grateful for our relationship with them and for the care they have taken with Our Lady of Mt. Carmel."
Glen Ritchey, Financial Controller, Our Lady of Mt. Carmel Catholic Church, Carmel, Indiana